Kaleidoscope Artistry by Timothy Krause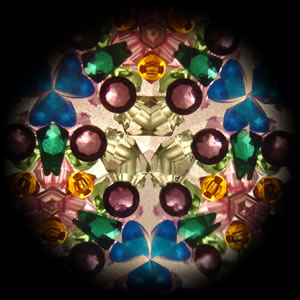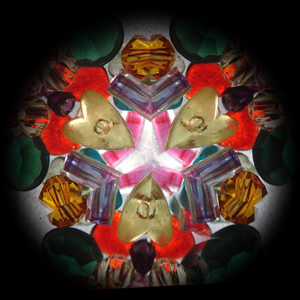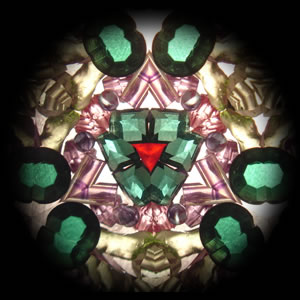 ---
Timothy Krause is known for his stained glass "Brewster's Cove" lighthouse kaleidoscopes, as featured in Cozy Baker's book, Kaleidoscopes, Wonders of Wonders.
This new limited edition of small kaleidoscopes represents another shift in design and scale. In this collection the artist shows his love of the Ornamental Turning process using indexed cuts based on geometric forms.
---
Number 22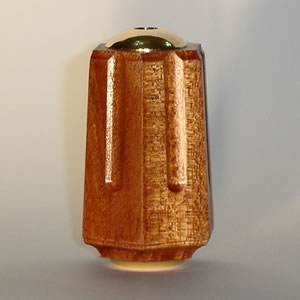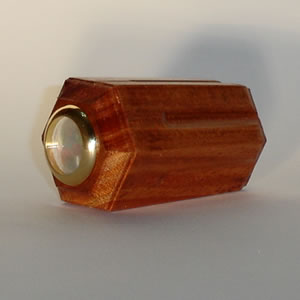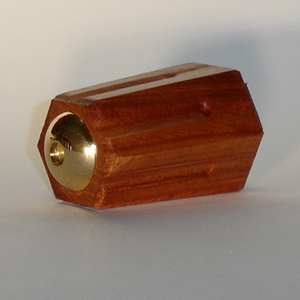 The kaleidoscope measures 2-1/2 inches tall by 1-1/2 inches at the widest portion. The slightly tapered body is based on the hexagon shape and has six partial coves carved into the body and 12 facets. The wood used for this kaleidoscope is Mahogany. The pictures barely capture the beautiful color or the carved details!
The objects used in this kaleidoscope include glass and plastic beads and gems. The glass on the end of the object cells has been sandblasted for a completely neutral colored background rarely seen in a small hand held scope! Front surface mirrors and a magnifying lens brings out the real colors and details in the scopes internal images.
Please Note: All of the sample interior images shown here are taken from the entire collection of the mini kaleidoscopes. Due to the size, it's impractical to take internal images from each scope. Your kaleidoscope may vary. The pictures also cannot capture the full view of the equilateral triangle mirror arrangement.
Additional internal images can be seen at : www.artscopes.com/ap_2009/small_scopes/imageindex.html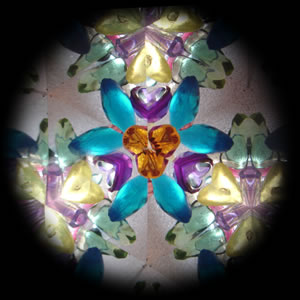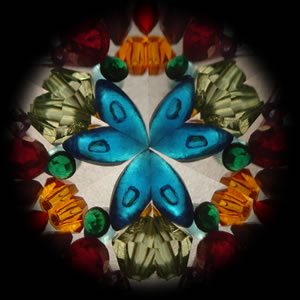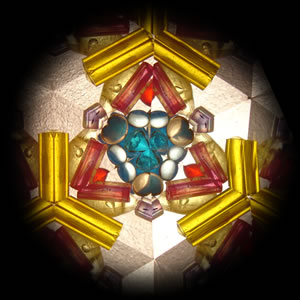 ---
Bonus: A Free padded gold gift box is included with purchase. Perfect for gift giving.
Shipping: $5 flat shipping fee for this Kaleidoscopes via Insured US Postal Priority Mailing Services only. I will ship all items Monday - Friday either same day or next day after the receipt of your payment. Sorry, no International shipping for these kaleidoscopes.
Payment: PayPal is my only accepted payment method.
Return Policy: In the unlikely event that you are not happy with your new kaleidoscope, I will refund your purchase price. The buyer is responsible for returning the item in good condition within 7 days and pays for all insurance and shipping charges.
---
Thank you for looking and Good Luck Bidding!